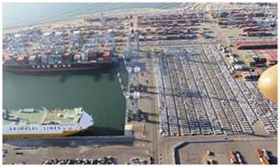 Hayovel Seaport, Ashdod
Hayovel seaport, known as "Eitan Terminal", is a deep water terminal placed on the north side of Ashdod see port. Hayovel terminal is one of the largest infrastructure ventures ever done in Israel with total budget of 3 billion ILS.
Haifa Bay Seaport
Building the seaport includes a 1,150 meter expansion of the main quay and 1,700 meters of new quays 15.5 meter deep. The bay port is the first Computerized Containers seaport in Israel. Total budget for electricity systems 66,000,00 $.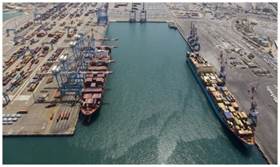 Hadarom Seaport, Ashdod
200 acer containers terminal, with capacity of 1.5 million TEU a year. The project also includes 600 meter extension of the Main breakwater and construction of 1,500 meters secondary breakwater. Electricity systems budget 66,000,000$.