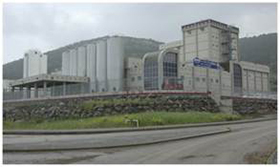 Alon Tavor – whey factory
Design and Construction the whey treatment plant – "Baemek Advanced Technologies". Baemek Advanced Technologies, Produces Protein whey.
Baemek is Subsidiary of Tnuva, the largest food manufacture and suppliers in Israel.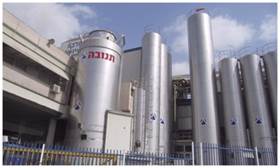 Tel Yosef Dairy
Cheese Production plant at Tel Yosef Dairy. Tel Yosef Dairy is a Very old dairy that upgrade over the years and mainly deals with cheese Production and Dried milk. On 2014 the company starts to build a new cheese Production plant with total investment of 350 million IL. The planning of the plant includes High Voltage Systems, low Voltage Systems, Lighting, Infrastructure, and fire safety system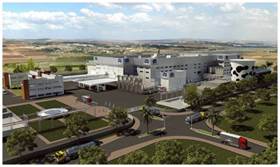 Tara Dairy plant
22,000 square meter, new dairy, of Tara cooperation. The work includes full design of the plant power systems, milk and milk products production plant includes the dairy building, office building and 11 Energy facilities on a 480 acers. This plant is the largest of its kind in the Middle East and build with advanced and green building technology. The main Power for the plant connects with 2 8MVA lines. Yanai Ltd. Conduct design and consulting to the High Voltage Systems, low Voltage Systems, very low Voltage Systems, and UPS.